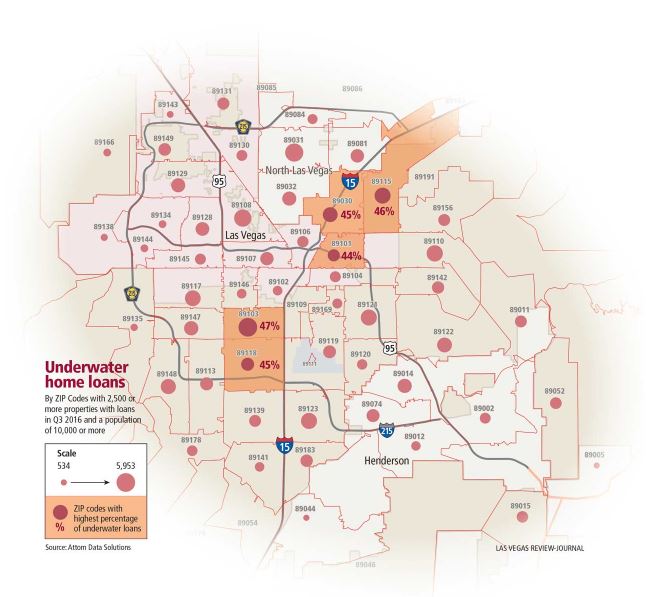 ■ CoreLogic says 17.6 percent of Las Vegas-area homeowners with mortgages were underwater — meaning their debt outweighed the home's value — in the second quarter, second-highest among the largest metro areas. Nevada was tops among states at 15.3 percent.
■ Zillow says 19.5 percent of local borrowers were underwater in the second quarter, down from a peak of 71 percent in early 2012, but still highest among large metros.
■ Attom Data Solutions says Las Vegas' rate was 25 percent in the third quarter, highest in the country and more than double the national average of 10.8 percent.